Build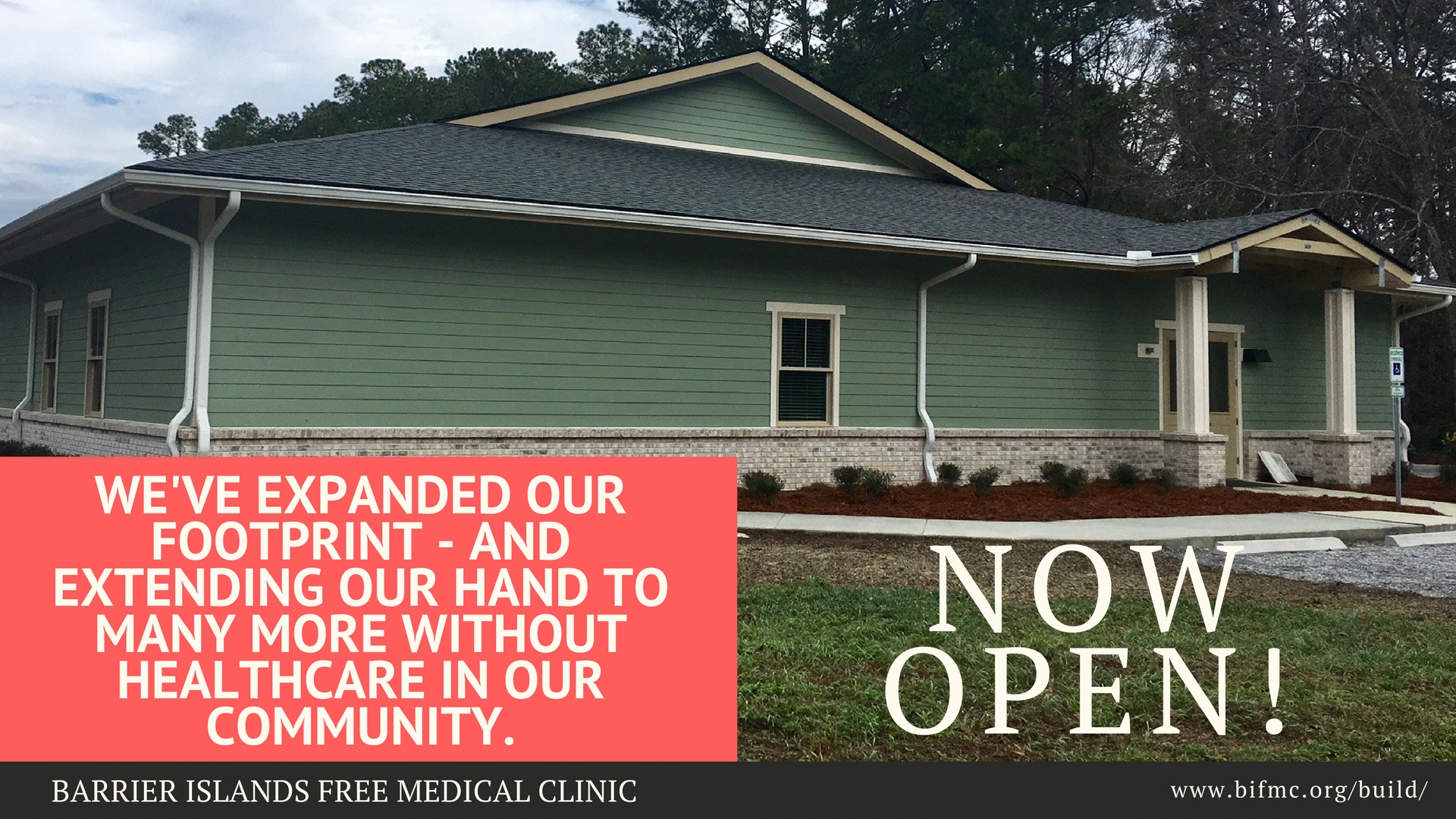 We hope you'll continue to support Barrier Islands Free Medical Clinic at this exciting new juncture in our Clinic's history! We have now OFFICIALLY opened the doors to our brand new, seven-exam room clinic – right in our own backyard at 3226 Maybank, Building C: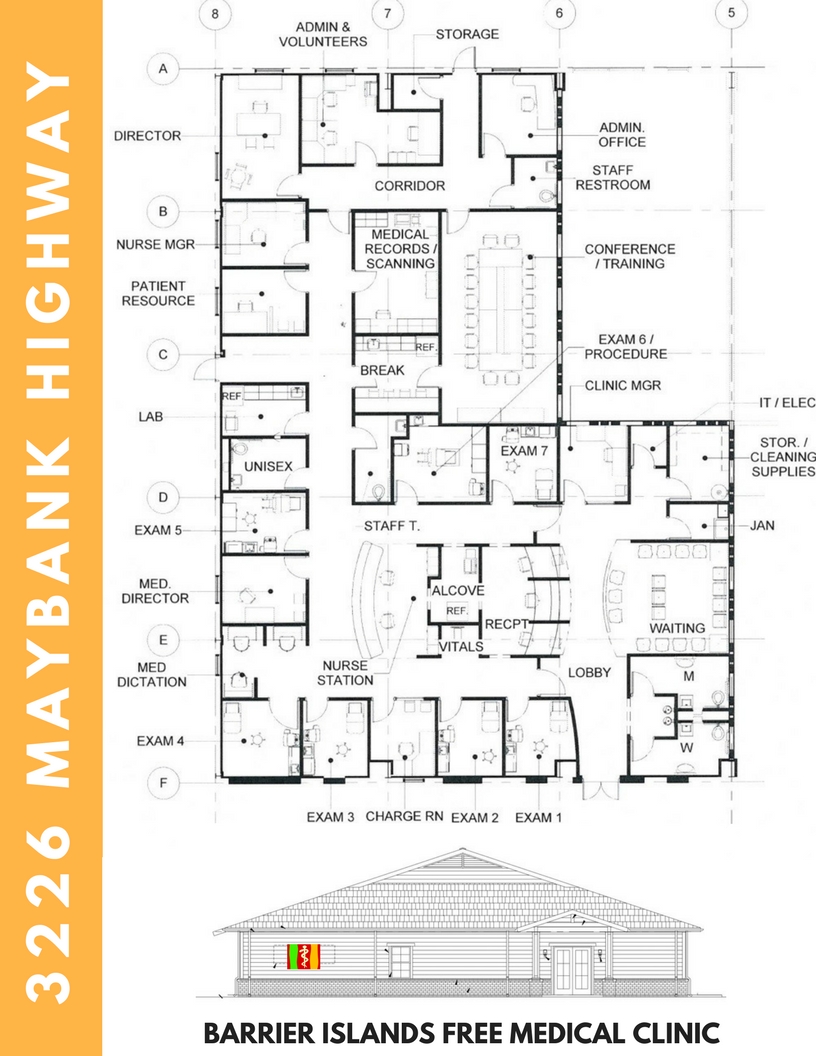 (VIEW FOOTPRINT PDF)
Thanks to our incredible supporters and volunteers, Barrier Islands Free Medical Clinic has expanded our facilities in order to serve the medical needs of our uninsured community members who live or work on Johns, James, and Wadmalaw Islands. More than ever, there is an urgent need to offer medical attention and healthcare stability to those who fall between the cracks. [CLICK HERE TO DONATE]
Currently, we provide primary care to over 350 patients each month; we estimate that with our new, seven exam room facility, we will be able to accommodate more than 600 individuals per month at BIFMC. [View press release]
While construction is complete and our new medical home is now open, we will continue to raise funds to help cover the costs of medical equipment and furniture in our clinic, as well as to increase our patient base. [View our 'History of Growth' at the Clinic]
If you are interested in helping us to cover the costs of our new clinic, we are fundraising via our #BIFMCbuild Campaign. To make a general donation in support of our new Clinic construction, click here.
We thank you from the bottom of our hearts for allowing us to grow – this building being a physical representation of the power of a community when it comes together with the mission to serve others. We hope that you will continue to be a presence for BIFMC at this exciting juncture in our history.
Want to track our progress? Follow BIFMC on Facebook, Twitter, or Instagram to for a weekly snapshot of the Clinic's growth. Interested in becoming a volunteer? Learn more here.