Each month, Barrier Islands Free Medical Clinic, a free clinic in Charleston, SC, shines a spotlight on one of our many exceptional volunteers. From medical staff to voluntary file clerks, BIFMC is able to provide a warm, caring and expert primary medical home to hundreds of uninsured patients. The residents and workers of our Lowcountry community are cared for and kept healthy due to the commitment of our volunteers.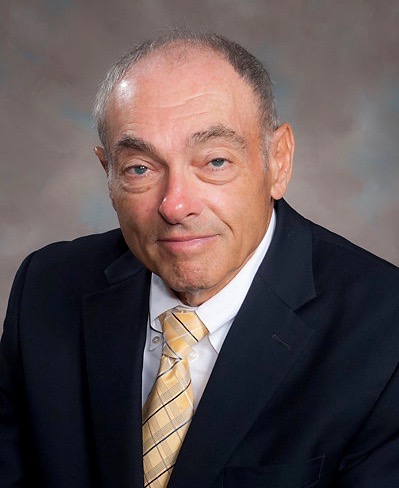 This month, we celebrate Dr. Louis Weinstein! Dr Weinstein joined BIFMC as a volunteer Gynecologist shortly after the clinic opened its doors to serve low income, uninsured members of the community. He has served as a dedicated, weekly physician with us for seven years.
Name: Dr. Louis Weinstein
Town: Charleston, SC
Position at BIFMC: Gynecologist
Years Volunteering at BIFMC: 7
How did you learn about BIFMC? Were you actively looking for volunteer opportunities at the time? I read an article in the Post & Courier about the clinic and called to see if a gynecologist was needed. The medical director had me start the following week and I have been going weekly since that time.
What is it about BIFMC's mission that appeals to you personally? The opportunity to give my knowledge and clinical expertise to those in need and help them to improve their lives.
How has volunteer work had an impact on your life? The joy of being able to give my knowledge to the less fortunate has made the transition from full a 40 year full academic practice to the next phase of my life much more enjoyable.
What would you say is the biggest misconception about the uninsured? Why are they an important part of the community to dedicate your time to? Many people think the uninsured do not often care about their health but this is totally in error. The rewards of giving back far outweigh any time commitments that you give to the clinic.
What advice would you give to those considering volunteering their time or donating a gift to the clinic? Time is the most precious of all commodities and you shall receive much more form the patients than you give.
Thank you, Dr. Weinstein, for being a dedicated and compassionate volunteer physician at Barrier Islands Free Medical Clinic! 
If you know and would like to nominate a current BIFMC volunteer, please email us; To thank a volunteer, please share this spotlight via social media!
If you would like to learn more about how you can volunteer for Barrier Islands Free Medical Clinic, click here.
Barrier Islands Free Medical Clinic is a free clinic in Charleston, SC, that provides free medical care to eligible patients, just like any family practitioner or internist. The Free Clinic serves uninsured adults living at or below 200 % of the Federal poverty level who live or work on Johns, Wadmalaw or James Islands. You can follow us on Facebook, Twitter, Instagram and YouTube.